THE SECRET OF GOOD SLEEP – A CONCEPT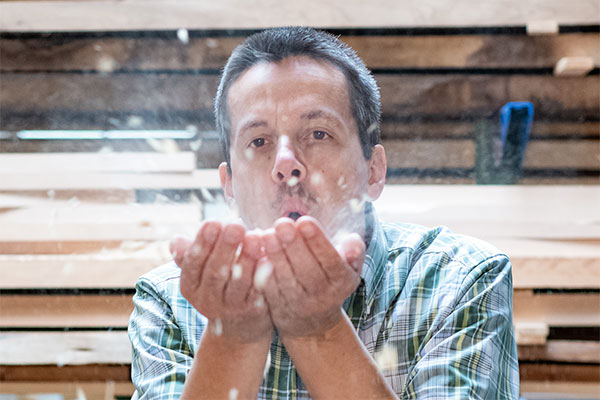 I am Kai Holst, since over 20 years I deal professionally with the topic of sleep.
MY VISION
Restorative sleep is an elementary need of every human being. Only when body and mind regenerate overnight are we able to enjoy the day with energy and joy.
My goal is to create a healthy and healthy environment for all.
My goal is to be your professional partner in the search for this joy of life and to help you achieve a natural, fulfilling sleep experience.
THE FOUNDATION FOR A GOOD SLEEP
.
We take the experiences of the day to bed with us at night. Each of us has small or large worries, reflects on the events of the day and processes the experience in the subconscious. It is not easy to get a good night's sleep under these circumstances. It is much easier if the other conditions are right: A stress-free environment, a comfortable bed and the elimination of stress factors are the basis for healthy sleep.
HOW I HELP YOU
.
The optimal sleeping environment looks different for every person. Many individual factors play a role in the search for a solution to sleep problems. I will support you in this search with all my experience and expertise. I take my time for you, as much as you need. During a consultation in my sleep studio, I am there for you personally, without stress or time pressure. With my unique combination of knowledge in the fields of ergonomics, natural materials, optimal sleeping conditions and carpentry, I am able to analyse your wishes and offer a solution.
Sleep Studio.
sleeping systems to touch
In my showroom, you can try out these solutions right away in the vast majority of cases. The ideal sleeping systems can be experienced here on site. As soon as you enter, you will notice the pleasant scent of cirp wood . The most important thing, however, is that after analysing your individual situation, I can present you with the appropriate solution suggestions directly in the application. For example, the Nature Sleep System "Relax 2000" with beech or Swiss stone pine slats on special elastic elements or "ProNatura" with individually arranged, unique wooden slats.